To The Other Side Of The World: Service With No Distance
2020-10-07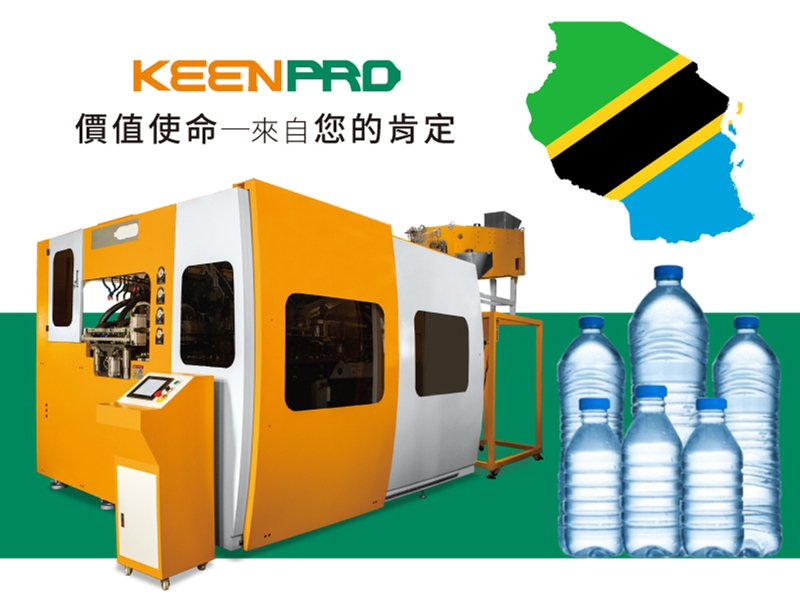 KEENPRO upholds the spirit of innovation, continuously optimizes the quality of equipment, and promote services to all over the world to help more customers in need.
With the pace of market expansion, we also found that Tanzania has the dilemma of water pollution. Severe water pollution has caused the majority of people in East Africa to suffer from diarrhea and other diseases for a long time.
Therefore, KEENPRO is actively looking for local partners, including a well-known canned beverage manufacturer. In addition to producing a series of PET preforms, it also manufactures and sells PET bottles and canned beverages. Such large-scale production requires stable, efficient, and energy-saving production equipment. Therefore, this manufacturer has all five production lines in the factory and using the EM and LM series blow molding machines developed by KEENPRO.
To overcome the problems of distance and time difference between Taiwan and Africa, and to give enough security and trust to customers, KEENPRO not only provides 24/7 services but also regularly dispatches a professional sales service team to the local client for equipment maintenance, inspection, education, and training.
Service with no distance, it is our mission to listen to and solve your problems, and it is the value of KEENPRO!