ABOUT
KEEN
PRO
What is KEENPRO? Is KEENPRO only a machine seller? No, we are more than what you think!
「KEEN」, with enthusiasm to tackle obstacles and overcome difficulties. 「PRO」, with our experience to provide comprehensive services to our customers, committed to PET automatic blowing equipment research and development and production. Since the establishment in 2008, we have always maintained the "INNOVATIVE VALUE, DELICATE PRODUCTS, and PROMPT SERVICE" spirit, and constantly improve the stability and quality of equipment to create maximum value for customers.
KEENPRO ensures delicate products, and we care about the status of the machine. Through the feedback of customers, we can develop products that had fully meet the needs.
KEENPRO provides fast services. Our professional team can solve problems and maintains warm service to customers. Also, we have established branches in the Philippines and Malaysia in recent years, to provide the most immediate service to you!
KEENPRO upholds innovative value. We take care of the quality of finished products. After considering every production detail, we have developed a PET bottle-blowing machine that can produce the perfect bottle.
KEENPRO attaches great importance to every step and continuously improves the customers' value. This is why KEENPRO stands out from the bottle blowing industry!
COMPANY CULTURE
COMPANY CONCEPT:
「KEEN」, WITH THE ENTHUSIASM TO TACKLE OBSTACLES AND OVERCOME DIFFICULTIES.
「PRO」, WITH OUR EXPERTISE TO PROVIDE COMPREHENSIVE SERVICES TO OUR CUSTOMERS.
THE FOUNDER WHO WANTS TO COMMUNICATE WITH THE EMPLOYEES TO ENHANCE THE COMPANY'S COHESIVENESS AND TEAMWORK, CONTINUE TO DEVELOP AND IMPROVE;
PROVIDE MORE OPTIMIZED SERVICES TO CUSTOMERS, WIN THE RECOGNITION OF CUSTOMERS, AND STEADILY GREET A MORE TECHNOLOGICAL FUTURE.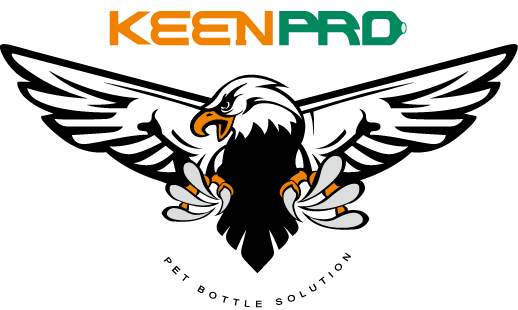 ENTERPRISE VISION:
TO DEVELOP THE MOST ENERGY-SAVING MACHINES AND BECOME A LEADER IN THE INDUSTRY.
COMPANY MISSION:
TO TAKE A PEOPLE-ORIENTED APPROACH TO INNOVATE VALUE, CREATE PROFIT AND FEEDBACK FOR THE SOCIETY.
COMPANY SPIRIT:
"INNOVATIVE VALUE", "DELICATE PRODUCTS", AND "PROMPT SERVICE".
QUALITY POLICY:
ONE-STOP SERVICE TO KEEP THE PROMISE AND CREATE THE MAXIMUM VALUE FOR CLIENT.
CONTACT US