Keenpro High-speed Series – Make A Business Opportunity In Cambodia
2020-03-12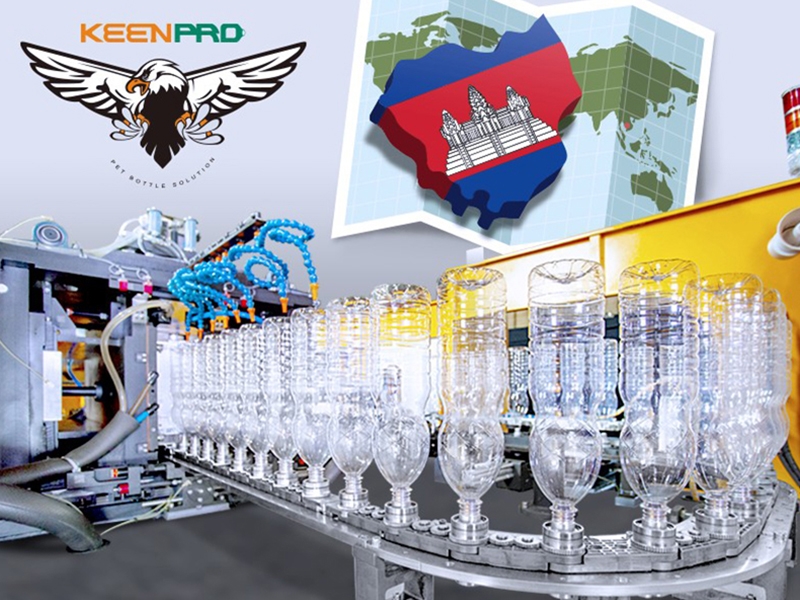 KEENPRO blowing machines marketed around the world, including Cambodia, as known as the "New Tiger Economies of Asia" with a 7% economic growth rate over the past decade.
Electricity is a vital driving force behind economic development. Cambodia, which has taken off economically, is facing the difficulty of power shortages for a long time. The shortage of electricity has caused the price of electricity to rise, which undoubtedly increases production costs. It can only stop working during a power outage and prolong the delivery time.
KEENPRO high-speed bottle blowing machine meets the Cambodian plastic bottle producers. "The speed must be fast, the production volume must be large and save more electricity." Cambodia's third-largest water industry began the first KEENPRO bottle blowing in 2017. The stable and high-speed production performance of the machine successfully solves the customer's market competitiveness under the conditions of unstable power supply and high electricity costs.
As the demand for production expands, the customer bought two additional high-speed models of the blowing machine in 2019.
We have concluded that the KEENPRO brand is highly popular in the global market for three main reasons:
Stable Equipment
Energy-saving
Immediate services
Because of customer support, we have more responsibility to make a better machine with high mobility of services to meet the needs of global customers.