How To Make The Pet Bottle You Want
2020-06-01
The PET bottles are available in daily life, it seems ordinary and inconspicuous, but the production process is knowledgeable!
Most of the bottles are made of PET material. The preforms send into the mold, then heated, stretched, and form the PET bottle. Thus, you can produce various shapes of bottles through different mold designs, such as mineral water bottles, sauce bottles, pesticide bottles, carbonated bottles, or cosmetic bottles.KEENPRO also provides customized services to meet the diverse needs of customers.
The mold design process is:
Conceptual drawing and sample: understand customer needs and structure possibility analysis.
Preliminary design: Provide draft design according to customer comments.
Design modification: Modify according to customer opinions.
Final drawing confirmation: The customer makes the final confirmation.
Mold production: Done mold making after confirming the sample.
Customer confirmation: Bottles producing after mold confirmation.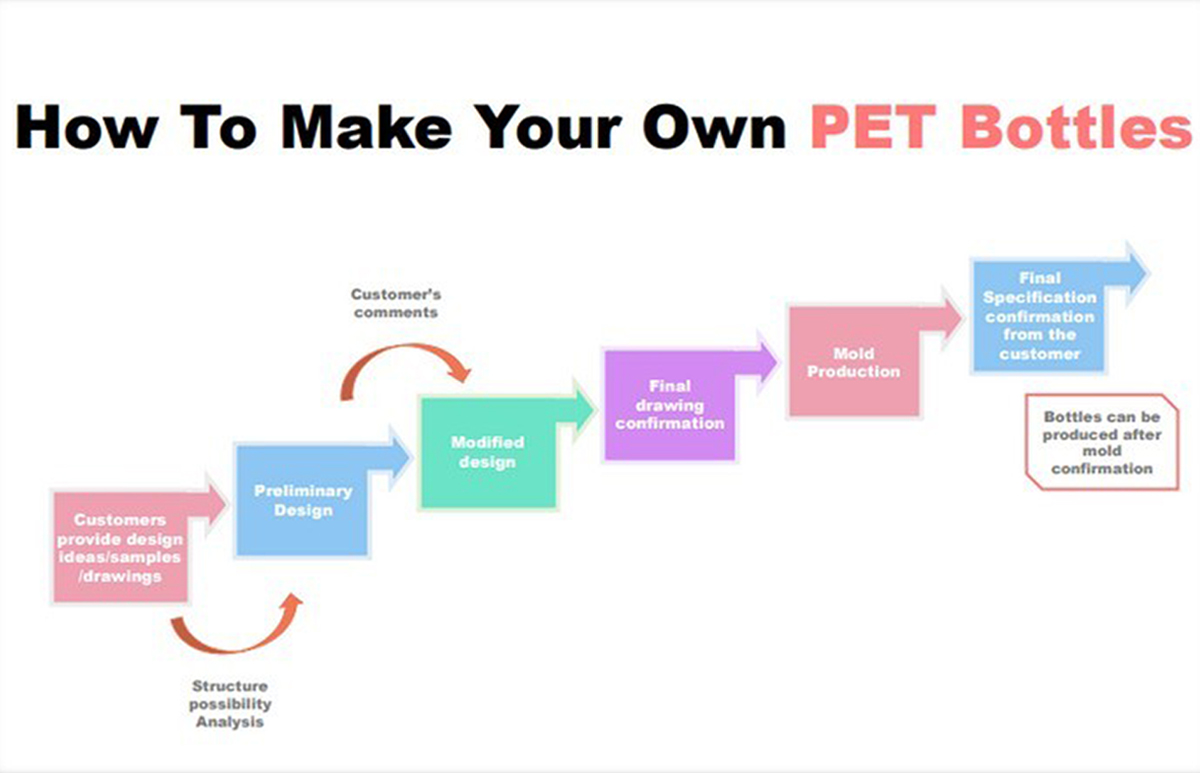 ▲KEENPRO provides mold design services to meet customer's demands.
Besides, KEENPRO is using CNC, which not only improves the quality but also increases the success rate of blowing.The mold condition will directly affect the quality of the finished product. Therefore, regular maintenance is required to extend the service life of the mold. Please contact us if you have mold design and maintenance issues.
It is our mission to listen to and solve your problems, and it is the value of KEENPRO!