KEENPRO Entered The Circular Economy And Reached A New Level
2021-02-04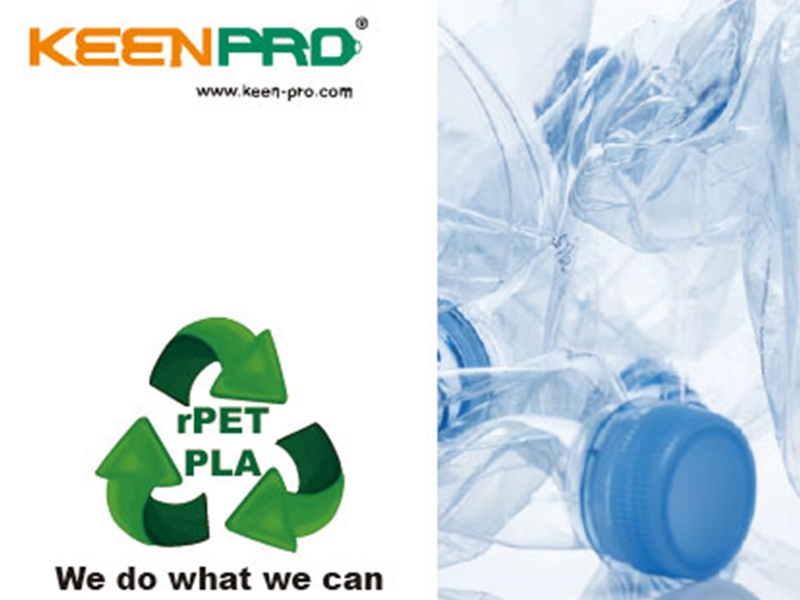 The demand for plastic products market is growing year by year. It has also created more than 300 million tons of plastic products annually. However, plastic waste has become an ecological crisis. Therefore, Coca-Cola, Pepsi, Unilever, Nestlé, and other brands have successively announced their sustainability commitments, aiming to achieve 100% plastic recyclable, degradable or reusable by 2025.


Targeting PLA and rPET, two environmentally-friendly plastics
KEENPRO forecast the trend and enter the circular economy, focused on biodegradable plastic - PLA and recyclable PET bottle - rPET to enhance its application competitiveness. PLA products are easy to be biodegraded. It is a better choice in terms of technology and recycling, or economic benefits; rPET uses PET bottle recycling technology to achieve a circular economy.


Now, KEENPRO blow molding machines are suitable for the production of PLA and rPET. We also actively adopt strategic alliances to integrate raw materials, molds, finished products, recycling, and remanufacturing to achieve a new level.


It is our mission to listen to and solve your problems, and it is the value of KEENPRO!