KEENPRO HAS SEVERAL YEARS OF EXPERIENCE, WE SHALL ANALYZE AND DISPEL YOUR DOUBTS PROFESSIONALLY.
2021-09-27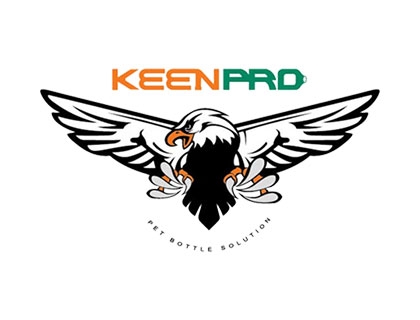 Blow Molding Machine is an equipment which from the pellets and via the art of blow molding, and then forms the hallow containers, and it has brought so much of convenience in human lives. For the full automatic machines, it has 2 categories : 1-step and 2-step machines. KEENPRO belongs to the 2-step full automatic blowing machine catergory, and it occupies the higher market share. The following, we shall explain and guide you how to choose a suitable machine in detail, so that you may save on your cost and maximize the efficiency.
Having several years of experience and good feedback, KEENPRO suggests the initial buyers to consider the room space, flow, and the potential expansion in the future, designing the full production line to avoid the space and financial waste; at the same time, also take the monthly, annually production, as well as future orders into consideration, so to set the production & purchasing target.
Considering the filling content, KEENPRO points out that the Blowing Machine must take the bottle features into account of photoresist, anticorrosion…etc., the common bottles are for water, juice, edible oil, tea, sauce, milk, CSD, detergent, big volume bottle…etc. And the most importantly is, we must know if there is any special requirement for the volume, bottle weight, as well as the neck, the neck finish…etc. from customers.
KEENPRO continues to develop new products, launched the 2-step Blowing Machine which is easy to operate, low cost to start with, smaller enterprises may choose to purchase the preforms initially to lower the investment, and it works well on the wide variety with small volume orders, highly flexible.
To cope the need and the competition in this huge market, KEENPRO always uplifts the product advantages, for example : stable operation, low production defects, and the Machine has passed the SGS Test, it saves the power up to 60% comparing with other brands, with a matured after-sales team who is able to solve customers' technical problems promptly, and has won the customers' trust globally.
Listening and Solving your problem is KEENPRO's Mission, and it is the Value for KEENPRO's existence.